Biografie
1981 geboren, erspielte sich der Pianist Stepan Simonian den ersten Preis im Virginia Waring International Piano Competition 2005 und den dritten Preis im Jose Iturbi International Piano Competition 2008, beide in den USA. 2009 erhielt er in Hamburg den namhaften Berenberg Kulturpreis für seine Leistungen im Bereich Kammermusik. In 2014 erlangte der Wahl-Hamburger den 3. Preis beim Internationalen Aram Khachaturian Wettbewerb (Klavier) in Jerewan. 
Stepan Simonian folgt Einladungen zu bedeutenden Spielorten und Veranstaltungsreihen in Europa und den USA. Dazu zählen das Bachfest Leipzig, die International Piano Festivals "La Roque d'Antheron" und "Piano aux Jacobins" in Frankreich, das Mosel Music Festival ebenso wie die ProArte Konzertreihe in Hamburg und die Pro-Musica-Konzertreihe in Hannover. Auch spielte er in der Carnegie Hall New York und der Duke's Hall of the Royal Academy London, im Palau de la Musica in Valencia, in der Alten Oper Frankfurt/Main und im Mariinsky Theater St. Petersburg. 
Als Solist arbeitete Stepan Simonian etwa mit dem Bach Kollegium Stuttgart unter Helmuth Rilling, mit dem Kirov-Ballettorchester, den Hamburger Symphoniker unter David Porcelijn, der Sinfonia Varsovia mit Arie van Beek, mit I Pomeriggi Musicali Milan, mit dem Staatsorchester Rheinische Philharmonie Koblenz unter Daniel Raiskin und dem Mendelssohn Kammerorchester Leipzig. 
Seine Auftritte wurden vielfach von verschiedenen Fernseh- und Rundfunkstationen übertragen, darunter ARD, MDR, NDR, SWR, Hessischer und Bayrischer Rundfunk, Deutschlandradio Kultur, Radio France. 
Seine Debüt-CD mit der Gesamtaufnahme von J.S. Bachs Klavier Toccaten (GENUIN) erfuhr von der internationalen Musikkritik höchstes Lob: 
"This release strikes me as one of the most exciting accounts of Bach's toccatas on piano" (Rob Haskins, American Record Guide)
"Ein brillantes Debüt, Stepan Simonian hat bereits bewiesen, einer der großen Bach-Interpreten seiner Generation zu sein." (Andreas Grabner, BR Klassik)
Seit 2009 ist Stepan Simonian ordentlicher Professor an der Hochschule für Musik und Theater Hamburg, wo er sowohl im Fach Klavier als auch im Fach Kammermusik lehrt.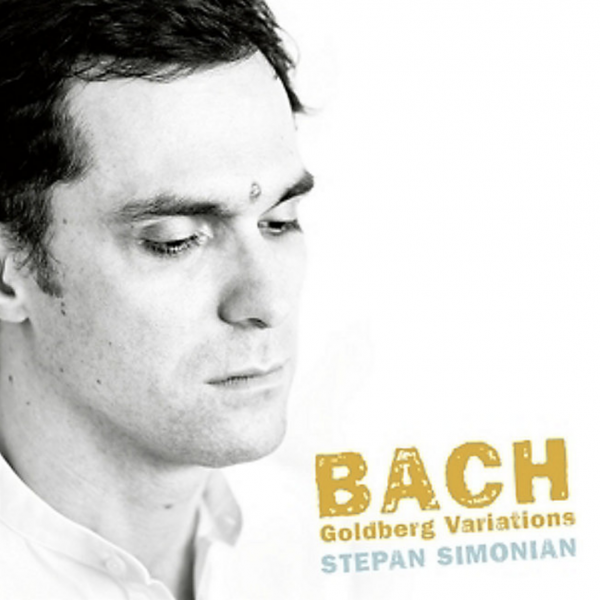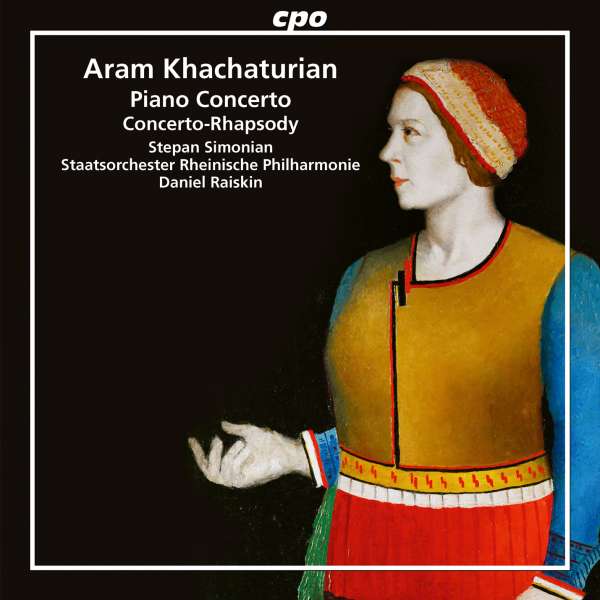 J. S. Bach:
all piano concertos incl. for 2, 3 and 4 pianos
Haydn, J.:
Piano Concerto in D major Hob XVIII/11,
Concerto for violin, piano and string orchestra Hob XVIII/6
Mozart, W. A.:
Piano Concerto in E flat major KV 449, Piano Concerto in d minor KV 466
Piano concerto in A major KV 488, piano concerto in c minor KV 491
Beethoven, L.v.:
Piano Concerto no. 1 in C major, Op. 15, Piano Concerto no. 3 in c minor, Op.37
Piano Concerto no. 5 in E flat major, Op. 73
Concerto for violin, violoncello, piano and orchestra C major, Op.56
Mendelssohn, F.:
Concerto for violin, piano and string orchestra in d minor
Chopin, F.:
Piano concerto nr. 2 in f minor, Op. 21
Schumann, R.:
Piano Concerto in a minor, Op. 54
Brahms, J.:
Piano Concerto no. 2 in B major, Op. 83
Grieg, E.:
Piano Concerto in a minor, Op. 16
Tchaikovsky, P.I.:
Piano Concerto no. 1 in b minor, Op. 23
Piano Concerto in D flat major, op.38
Ravel, M.:
Piano Concerto in D major for left hand
Chausson, E.:
Concerto for violin, piano and string orchestra in d minor, Op. 21
Piano Concerto no. 1 in D flat major, Op. 10
Piano Concerto no. 2 in g minor, Op. 16
)
Rachmaninoff, S.:
Rhapsody on a theme by Paganini in a minor, Op. 43
Bartok, B.:
Piano concerto no. 3, Sz 119
Shostakovich, D.:
Piano Concerto no. 1 in c minor, Op. 35