Biography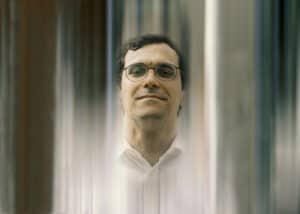 Critically acclaimed as '…one of the greatest Interpreter of J.S. Bach´s work of his generation', Pianist Stepan Simonian was Born in 1981, studied at Moscow Tchaikovsky Conservatory under Pavel Nersessian and pursued his studies with the famous Pianist, Evgeni Koroliov, at the Hochschule für Musik und Theater Hamburg. It was through this linage of well cultured tradition of piano school, that shaped Simonian's musical taste and passion for the works from Schubert, Schumann, Brahms, Beethoven, Bach and Mozart.
He was the recipient of the Silver Medal at one of the oldest and most prestigious competitions in the world – the International Johann-Sebastian-Bach Competition in Leipzig 2010, Germany. He also won the 1st and the 3rd prize at Virginia Waring and Jose Iturbi International Piano Competitions both in USA and was awarded the prestigious Berenberg Cultural Prize 2009 in Hamburg in recognition of his achievements in chamber music. In 2014 he won the 3rd prize at Aram Khachaturian International Piano Competition in Armenia.
Stepan Simonian performs as a guest artist at some of the most important festivals and concert venues throughout Europe, including Bachfest Leipzig, International Piano Festivals "La Roque d'Antheron"and "Piano aux Jacobins" in France, Mosel Music Festival, ProArte concert series Hamburg, Pro Musica Hannover, Alte Oper Frankfurt/Main, Grosse Sendesaal Hannover, Laieszhalle and Rolf-Liebermann-Studio in Hamburg, Prinzregententheater Munich amongst many others.
He has appeared as a soloist with the Bach Kollegium Stuttgart under Helmuth Rilling, the Kirov Ballet Orchestra, Hamburg Symphony Orchestra under David Porcelijn, Sinfonia Varsovia with Arie van Beek, I Pomeriggi Musicali Milan, the Moscow State Chamber Orchestra and Mendelssohn Chamber Orchestra Leipzig.
Stepan's performances have been broadcasted on major classical stations including ARD, MDR, NDR, SWR, Hessian and Bavarian Broadcasting, Deutschlandradio Kultur, Radio France etc.
His Debut CD with recording of entire Bach Keyboard Toccatas (GENUIN) was highly praised by critics:
"…this release strikes me as one of the most exciting accounts of Bach's toccatas on piano"
Rob Haskins, American Record Guide
"A brilliant debut, Stepan Simonian already proved to be one of the greatest Bach-Interpreter of his generation"
Andreas Grabner, BR Klassik
For the German label cpo Simonian Stepan and the  Rhine State Philharmonic under the baton of Daniel Raiskin have recorded Aram Khachaturian's Piano Concerto and his Concerto-Rhapsody. This highly acclaimed CD was released in April 2018.
The 3rd CD with Stepan Simonian and J.S. Bach's "Goldberg Variations was released by the German label CAvI Music in May 2019, and also for this CD the pianist already has received many great reviews by the critics. One of the most important piano magazines in Germany is writing about this release:
"»… one wants to hear the recording again and again and discovers something new in the old acquaintance." (PIANOnews)
Since 2009 Stepan Simonian works as a tenure Professor at his Alma Mater, the Hochschule für Musik und Theater Hamburg, where he lectures in solo piano performance, as well as in chamber music.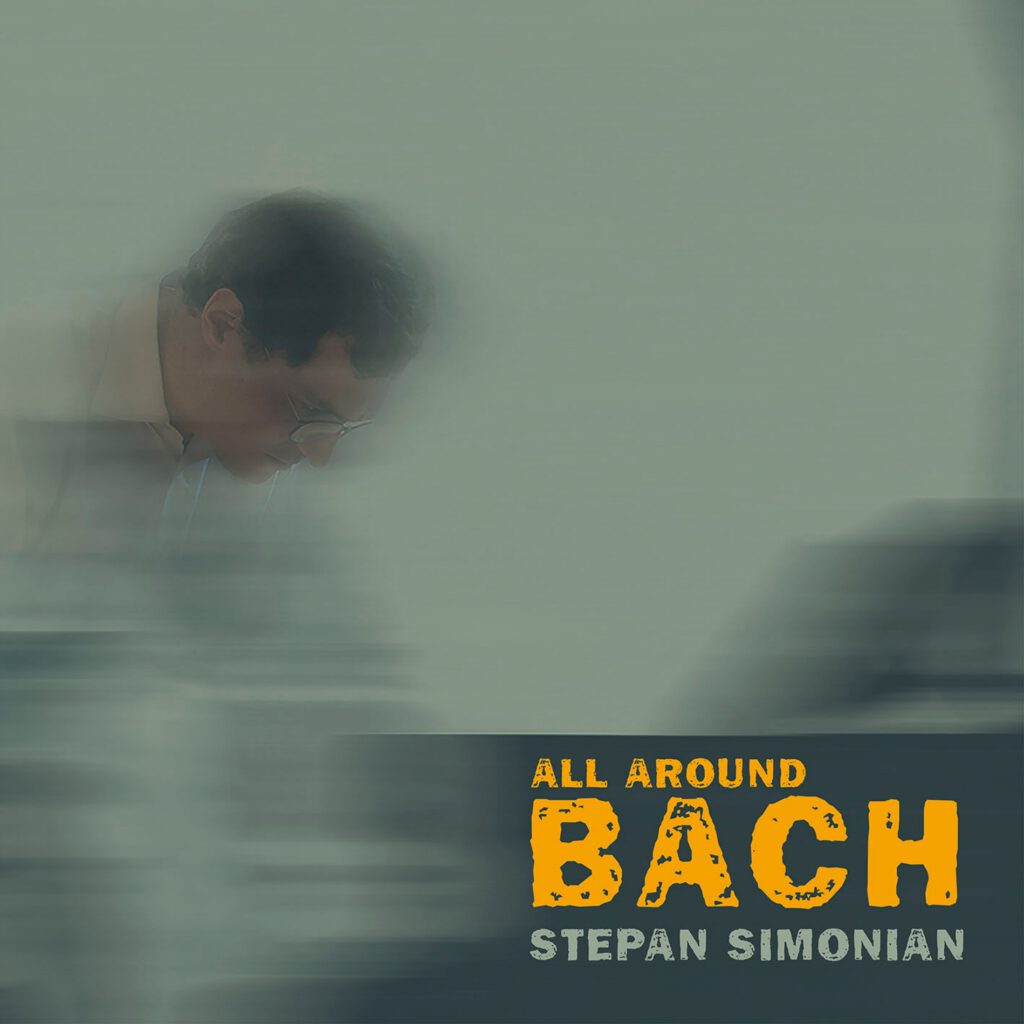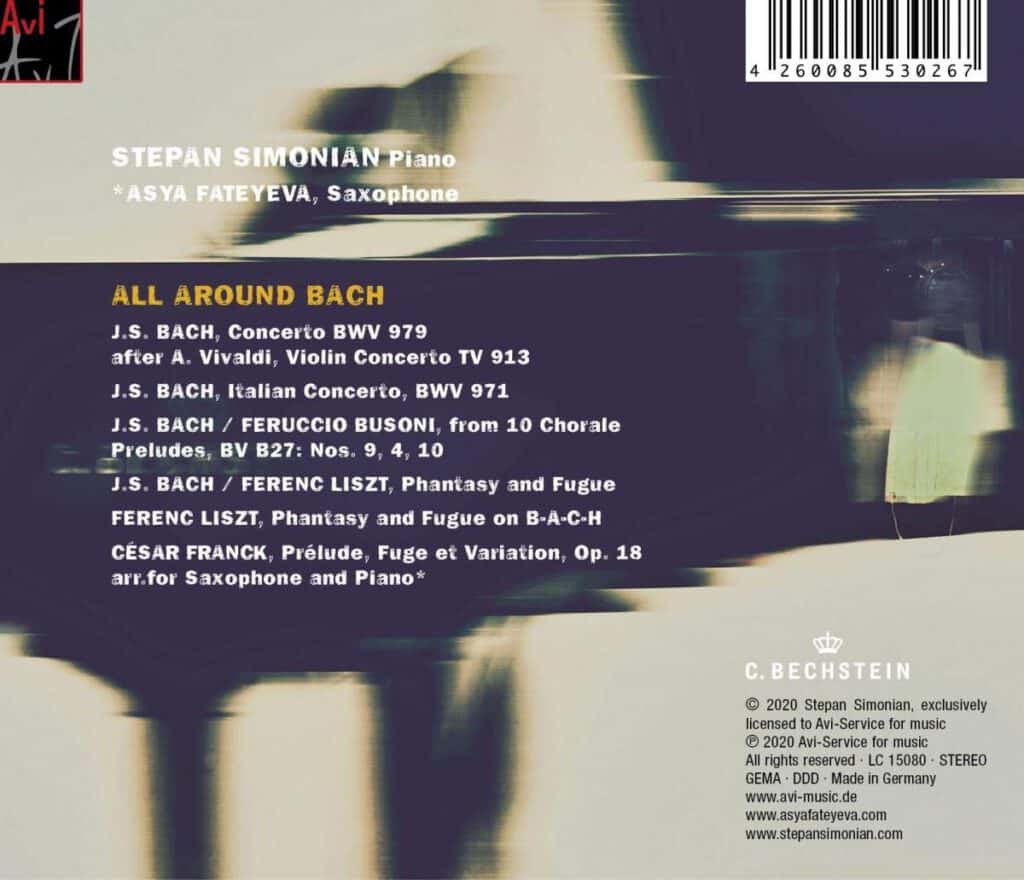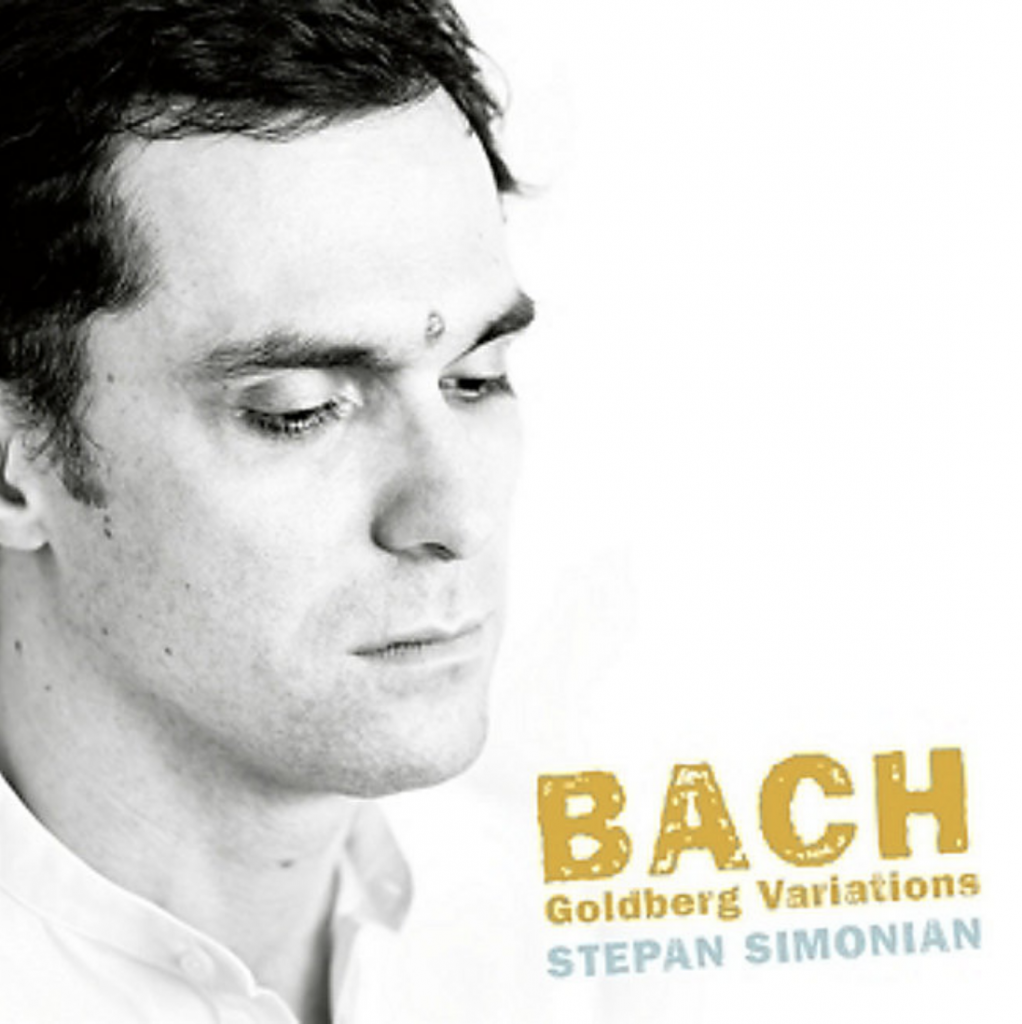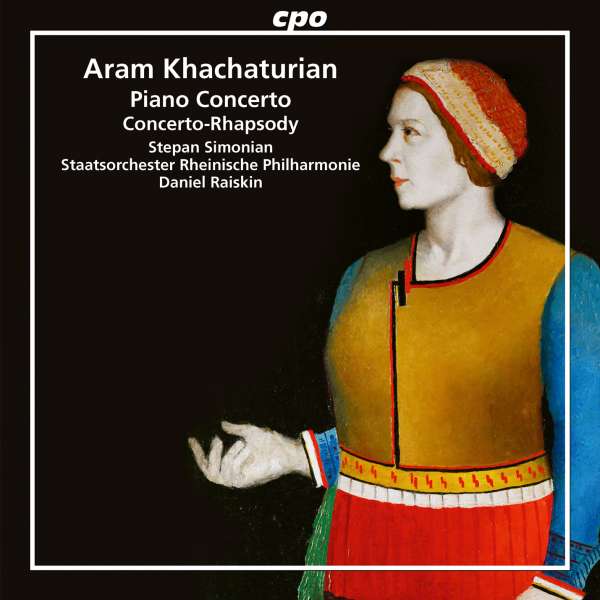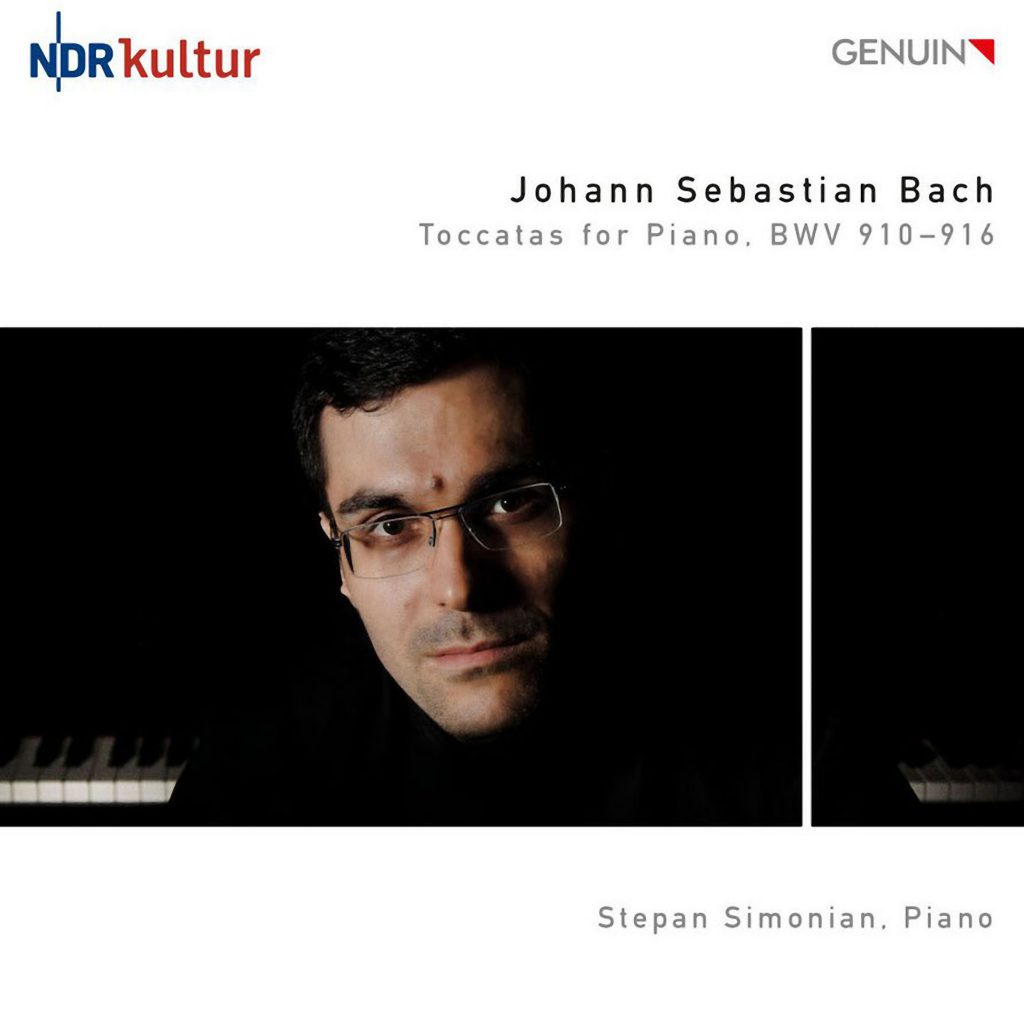 J. S. Bach:
all piano concertos incl. for 2, 3 and 4 pianos
Haydn, J.:
Piano Concerto in D major Hob XVIII/11,
Concerto for violin, piano and string orchestra Hob XVIII/6
Mozart, W. A.:
Piano Concerto in E flat major KV 449, Piano Concerto in d minor KV 466
Piano concerto in A major KV 488, piano concerto in c minor KV 491
Beethoven, L.v.:
Piano Concerto no. 1 in C major, Op. 15, Piano Concerto no. 3 in c minor, Op.37
Piano Concerto no. 5 in E flat major, Op. 73
Concerto for violin, violoncello, piano and orchestra C major, Op.56
Mendelssohn, F.:
Concerto for violin, piano and string orchestra in d minor
Chopin, F.:
Piano concerto nr. 2 in f minor, Op. 21
Schumann, R.:
Piano Concerto in a minor, Op. 54
Brahms, J.:
Piano Concerto no. 2 in B major, Op. 83
Grieg, E.:
Piano Concerto in a minor, Op. 16
Tchaikovsky, P.I.:
Piano Concerto no. 1 in b minor, Op. 23
Khachaturian, A.:
Piano Concerto in D flat major, op.38
Ravel, M.:
Piano Concerto in D major for left hand
Chausson, E.:
Concerto for violin, piano and string orchestra in d minor, Op. 21
Prokofiev, S.:
Piano Concerto no. 1 in D flat major, Op. 10,
Piano Concerto no. 2 in g minor, Op. 16
Rachmaninoff, S.:
Rhapsody on a theme by Paganini in a minor, Op. 43
Bartok, B.:
Piano concerto no. 3, Sz 119
Shostakovich, D.:
Piano Concerto no. 1 in c minor, Op. 35 
_____________________________
Programme
Programme 1
L. v. Beethoven
Fantasy Op.77
J. Brahms
6 pieces for piano Op.118
Intermission

L. v. Beethoven
33 Variations of a Waltz by Anton Diabelli
(Diabelli-Variations) in C major, Op.120
___________________________
Programme 2

L. v. Beethoven
32 Variations of an own theme in c minor, WoO 80
J. Brahms
Handel Variations
Intermission

L. van Beethoven
33 Variations of a Waltz by Anton Diabelli
(Diabelli-Variations) in C major, Op.120
___________________________
Programm 3

L. v. Beethoven
Fantasy Op.77
R. Schumann
Fantasy in C major, Op.17
Intermission

L. van Beethoven
33 Variations of a Waltz by Anton Diabelli
(Diabelli-Variations) in C major, Op.120
___________________________
Programm 4
J. S. Bach
Italian Concerto in F major, BWV 971
W. A. Mozart
Fantasy & Sonata in c minor, K475/457
Intermission
R. Schumann
Arabeske in C major Op.18
R. Schumann
Fantasy in C major, Op.17
___________________________
Programm 5
J. S. Bach
Toccatas in D major, d minor, e minor and c minor BWV 912, 913, 914 und 911
Intermission
M. P. Mussorgsky
Pictures of an exhibition
___________________________
Program 6
J.S. Bach
Goldberg Variations BWV 988
_____________________________