______________________________________________
21th February 2021: Anton Rubinstein, Piano Concertos 2 & 4, Cd release by cpo with Schaghajegh Nosrati and the Radio Symphony Orchestra Berlin under the baton of Róbert Farkas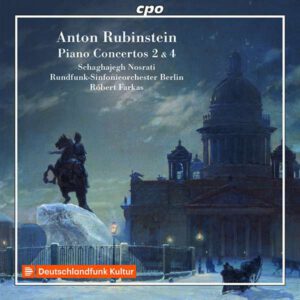 The pianist Schaghajegh Nosrati internationally renowned already as one of the most exciting young interpreters of J.S. Bach's piano music, recently has surprised critics and audience as well, with her "Alkan-CD". With the Piano Concertos 2 &4 once again the artist has positioned herself also as an advocate for all these composer of highest quality, whose works do not have an important place in the promoters' concert calendars yet.
______________________________________________
22th October: CD Release with Schaghajegh Nosrati
After two CD's with compositions by J.S. Bach, both highly acclaimed by the critics, for her new CD in a collaboration with Deutschlandradio Kultur and the German label CAvI Music the pianist has recorded works for solo piano by the French composer Charles Valentin Alkan.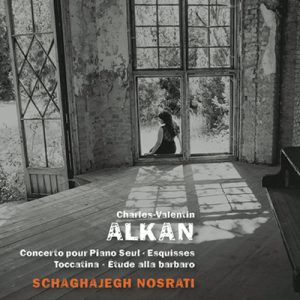 For this release two release concerts will take place: on 25th October at Anneliese Brost Musikforum (Bochum, Germany) and on 12th November at PianoSalon Christophori (Berlin, Germany)
________________________________________
2nd September, 2019 New Reger-CD with Ira Levin to be released on 11th October by Naxos
Orchestral Works by Max Reger and Max Reger/Ira Levin with the Brandenburg State Orchestra under the baton of Ira Levin! On the label's website you can read: "In 1904 Max Reger wrote what was to be the first in a major sequence of variations on themes by his great predecessors. The Variations and Fugue on a Theme by J.S. Bach was written for piano but its richness and virtuosity exceed the scope of the instrument. Ira Levin's 
orchestration clarifies the structure, intensifies climaxes and reduces its length. The Four Tone Poems explore the paintings of the symbolist Arnold Boecklin and form symphonic mood pictures that veer from delicacy to Bacchanalian frenzy. On YouTube you already can have a listen
https://youtu.be/Bm13JuwC_ns.
________________________________________