Biography
"He is sure to be one of the figures of the 21st century to take into account both in Germany and internationally."
​CODALARIO MAGAZINE
Praised by Menahem Pressler for his "uniquely beautiful sound and special sonority", German pianist Julius Asal is quickly establishing himself as one of the promising performers of his generation.
He is a multiple prize winner at international competitions, among them the silver medal at the  Palma d'Oro International Piano Competition (2019), and special prizes at the International Brahms Competition (2018) and the "Ton und Erklärung" Piano Competition (2019) as well. In August 2017, at the age of 20, he was the only German in the finals of the legendary Busoni Competition in Italy. A week later, he won the Young Concert Artists European Auditions.
Julius Asal, who already as a teenager won first prizes at International competitions ("Goldene Taste International Piano Competition, the Mendelssohn Piano Competition and the Lions Music Award), also has been awarded the Steinway Prize and received scholarships from the Oxford Philharmonic Society, the PE Funding Association, the Deutsche Stiftung Musikleben, the RC Alte Oper Frankfurt and the Ferruccio Busoni Foundation.
Meanwhile, the young pianist is a regular guest at international festivals (Oxford Piano Festival, Rheingau Music Festival, Schleswig-Holstein Music Festival, Festspiele Mecklenburg-Vorpommern, etc.) and has performed in prestigious concert halls including the Alte Oper Frankfurt, the Merkin Concert Hall New York and the Musikverein Vienna. Most recently he was invited to play at prestigious venues like Wigmore Hall London, Auditorio Manuel de Falla Granada and Laeiszhalle Hamburg.
He has appeared as soloist with orchestras including the German Radio Philharmonic, the St. Andrew Symphony Orchestra Edinburgh and the Brandenburg State Orchestra. His recordings have been broadcasted on various TV and radio stations (RBB, DLF, HR, MDR, SWR, BR, ORF, etc.).
In April 2022 the Spanish label "lbs classical" has released the pianist's debut CD with Prokofiev's "Romeo & Juliet". For this CD  Asal himself has arranged six pieces to expand the ballet's piano suite.
In 2012, Julius Asal founded the Arcon Trio. Since 2016 he has also performed regularly with the internationally renowned violinist Anne Luisa Kramb.
In addition to his concert activities as a soloist and chamber musician, he devotes himself to lecture concerts and readings with a musical framework, which has brought him together with international actors and authors in recent years. He gave lectures such as "Improvisation – musical reorientation as a philosophy of life" on behalf of the Hessian Ministry of Culture and appeared with his own projects such as "Schumann – On Intimacy and Ambivalence" and "Büchner meets Ravel – Lenz and the Gaspard de la nuit".
Born in 1997 into a musical family, he began to improvise on the piano at the age of three by playing what he heard on the instrument in a self-taught manner. In 2005 he received his first lessons from Prof. Sibylle Cada. Two years later, he was taught by Wolfgang Hess (Dr. Hoch's Conservatory Frankfurt), before he became a young student of Prof. Oliver Kern (University of Music and Performing Arts Frankfurt) in 2013. From 2017 – 2022 Asal continued his studies with Prof. Eldar Nebolsin at the Hanns Eisler University of Music Berlin. Since October 2021, he also is studying with Sir András Schiff at Kronberg Academy.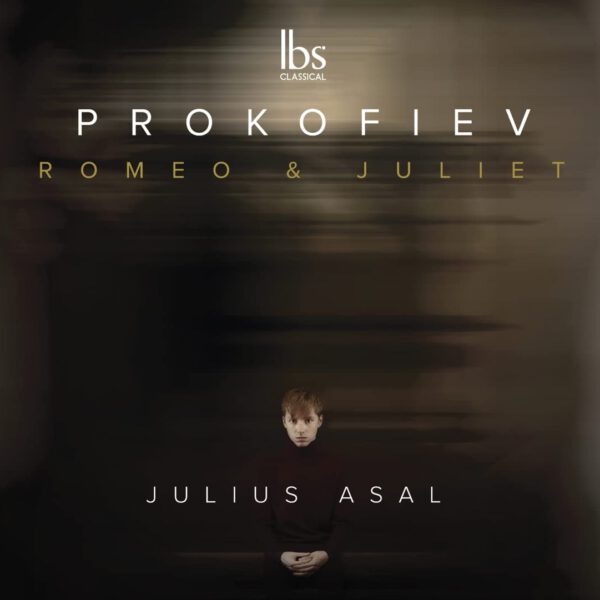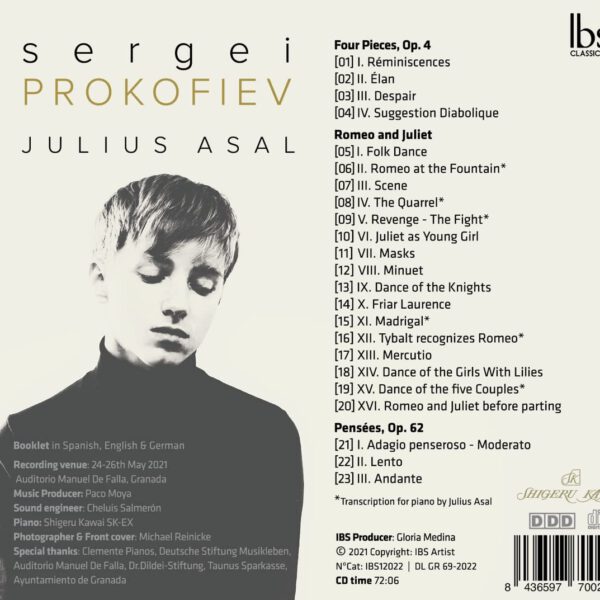 Concerto-Repertoire
J. S. Bach
Piano Concerto in d minor, BWV 1052
L. v. Beethoven
Piano Concerto No.1 in C major, Op.15
Piano Concerto No 4 in G major Op. 58
J. Brahms
Piano Concerto No. 2 in B flat major, Op. 83
F. Chopin
Piano Concerto No. 2 in f minor, Op. 21
E. Grieg
Piano Concerto in a minor, Op. 16
F. Mendelssohn
Piano Concerto No. 1 in g minor, Op. 25
W. A. Mozart
Piano Concerto No. 12 in A major K 414
Piano Concerto No. 19 in F major, K 459
Piano Concerto No. 20 in d minor, K 466
S. Prokofiev
Piano Concerto No. 3 in C major, Op. 26
S. Rachmaninov
Piano Concerto No. 2 in c minor, Op. 18
R. Schumann
Piano Concerto in a minor, Op. 54
C. Schumann
Piano Concerto in a minor, Op. 7
P. I. Tchaikovsky
Piano Concerto No. 1 in b flat minor, Op. 23
…
Programme 1
S. Prokofiev
Pensées, Op.62
R. Schumann
Kreisleriana, Op.16
Intermission
R. Schumann
Ghost variations WoO 24
S. Prokofiev
Romeo & Julia (Excerpts)
_______________
Programme 2
B. Bartók
Suite for Piano, Op. 14
J. Brahms
3 Intermezzi, Op. 117
B. Bartók
3 Burlesques, Op. 8c Sz. 47
Intermission
J. Brahms
Piano Sonata No. 3 in f minor, Op. 5
_______________
Programme 3
L. v. Beethoven
Piano Sonata No. 1 in f minor, Op. 2/1
C. Franck
Prelude, Chorale and Fugue, Op. 21
Intermission (or without)
C. Debussy
Preludes (selection)
L. v. Beethoven
Piano Sonata No. 32 in c minor, Op. 111
_______________
Programme 4
L. v. Beethoven
Piano Sonata No. 1 in f minor, Op. 2/1
A. Scriabin
Piano Sonata No. 1 in f minor, Op. 6
Intermission
J. Brahms
Piano Sonata No. 3 in f minor, Op. 5
_______________