Biography
"He is sure to be one of the figures of the 21st century to take into account both in Germany and internationally."
​CODALARIO MAGAZINE
German pianist Julius Asal is a regular guest at international festivals (Rheingau Musik Festival, Oxford Piano Festival, Davos Festival, VP Bank Klassik, Sommets Musicaux de Gstaad, Festspiele Mecklenburg-Vorpommern, Schleswig-Holstein Musik Festival, Armonie in Valcerrina, etc.) and has appeared in some of the most important concert halls; including Wigmore Hall London, Musikverein Vienna, Laeiszhalle Hamburg, Alte Oper Frankfurt, Auditorio Manuel de Falla Granada and Merkin Hall New York. As a soloist he has worked with orchestras such as the German Radio Philharmonic, the St. Andrew Symphony Orchestra Edinburgh and the Brandenburg State Orchestra. Concert recordings were broadcast by various radio stations (RBB, DLF, HR, MDR, SWR, BR, ORF, SRF and others).
In April 2022, the winner of numerous competitions released his debut album with IBS Classical/NAXOS, which was highly praised by the international press and awarded "GOLD" by the Melómano Magazine. The CD also received special attention when it was nominated for the renowned German Record Critics' Prize.
In his young career, Julius Asal crossed paths with artists such as Gidon Kremer, Christoph Eschenbach, Steven Isserlis and Menahem Pressler, who influenced him significantly. Since October 2021, he is studying at Kronberg Academy with Sir András Schiff.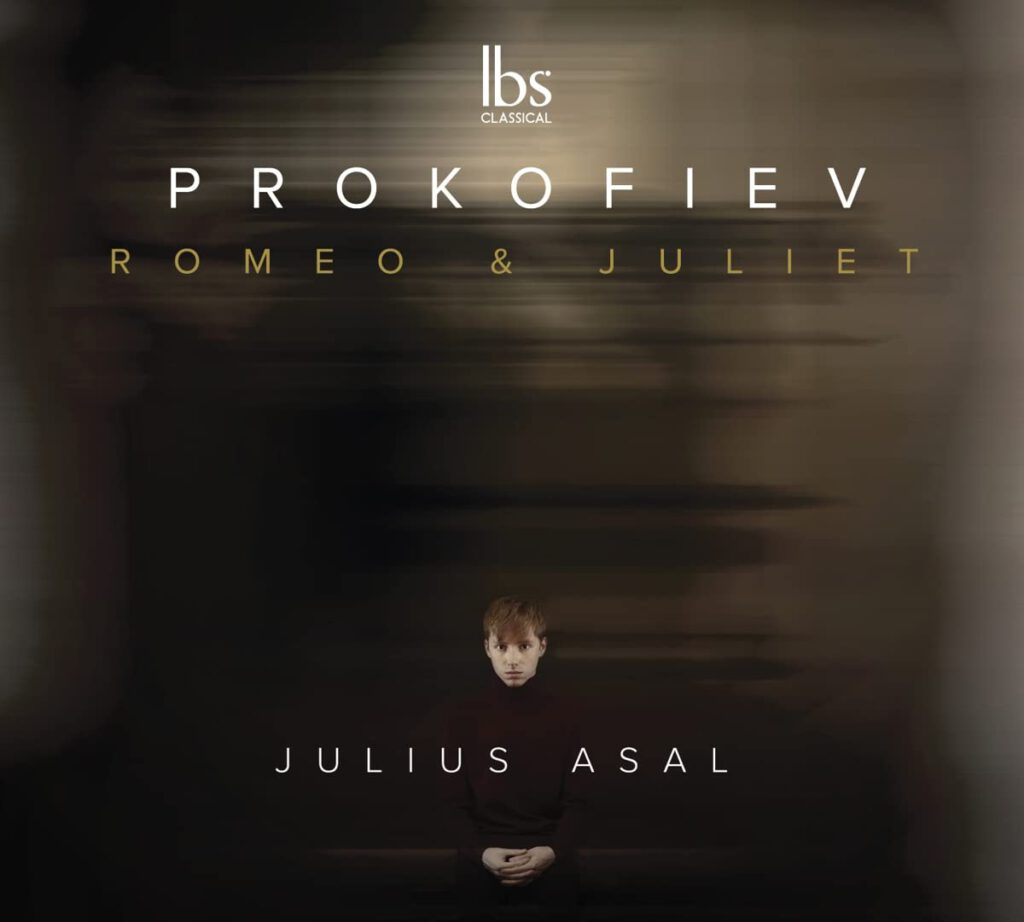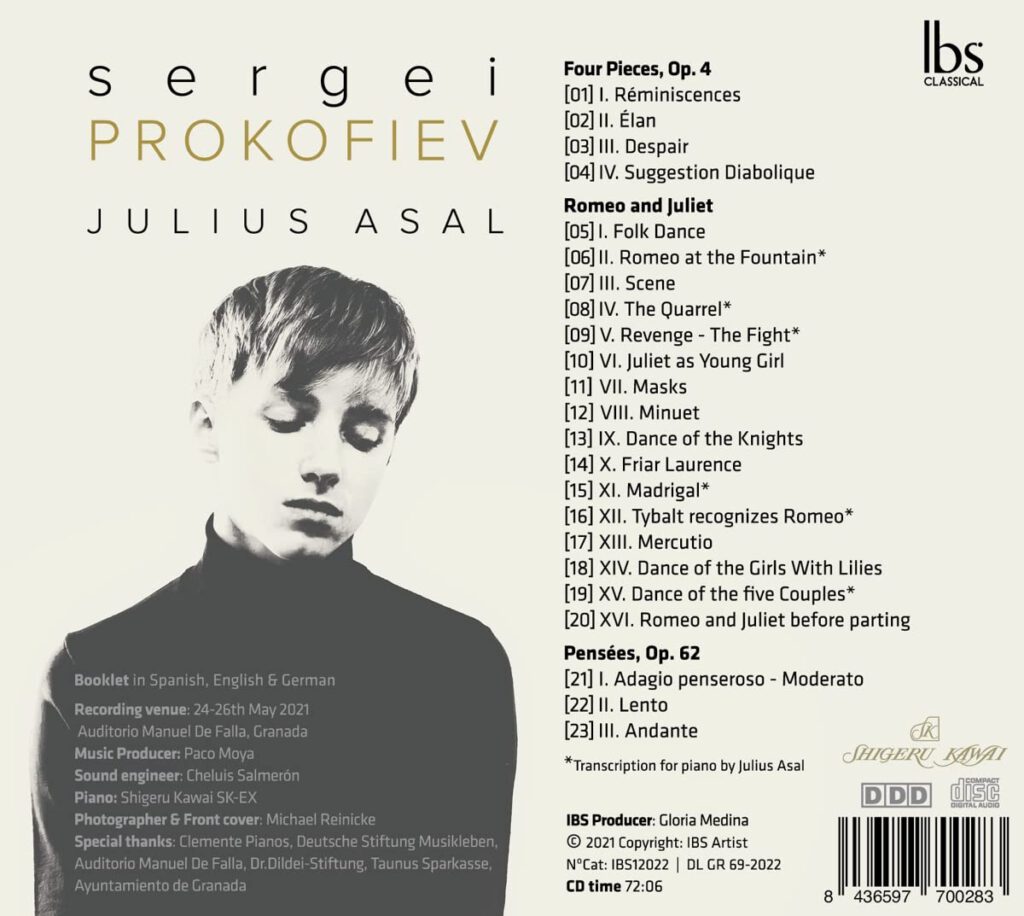 Concerto-Repertoire
J. S. Bach
Piano Concerto in d minor, BWV 1052
L. v. Beethoven
Piano Concerto No.1 in C major, Op.15
Piano Concerto No 4 in G major Op. 58
J. Brahms
Piano Concerto No. 2 in B flat major, Op. 83
F. Chopin
Piano Concerto No. 2 in f minor, Op. 21
E. Grieg
Piano Concerto in a minor, Op. 16
W. Lutoslawski
Paganini Variations for piano and orchestra
F. Mendelssohn
Piano Concerto No. 1 in g minor, Op. 25
W. A. Mozart
Piano Concerto No. 19 in F major, K 459
Piano Concerto No. 20 in d minor, K 466
Klavierkonzert Nr. 22, E flat major, K 482
S. Prokofiev
Piano Concerto No. 3 in C major, Op. 26
S. Rachmaninov
Piano Concerto No. 2 in c minor, Op. 18
M. Ravel
Piano Concerto in G major M83
R. Schumann
Piano Concerto in a minor, Op. 54
C. Schumann
Piano Concerto in a minor, Op. 7
A. Scriabin
Prométhée – Le Poème du feu, Op. 60
P. I. Tchaikovsky
Piano Concerto No. 1 in b flat minor, Op. 23
…
Programme 1
S. Prokofiev
Pensées, Op.62
R. Schumann
Kreisleriana, Op.16
Intermission
R. Schumann
Ghost variations WoO 24
S. Prokofiev
Romeo & Julia (Excerpts)
_______________
Programme 2
B. Bartók
Suite for Piano, Op. 14
J. Brahms
3 Intermezzi, Op. 117
B. Bartók
3 Burlesques, Op. 8c Sz. 47
Intermission
J. Brahms
Piano Sonata No. 3 in f minor, Op. 5
_______________
Programme 3
L. v. Beethoven
Piano Sonata No. 1 in f minor, Op. 2/1
C. Franck
Prelude, Chorale and Fugue, Op. 21
Intermission (or without)
C. Debussy
Preludes (selection)
L. v. Beethoven
Piano Sonata No. 32 in c minor, Op. 111
_______________
Programme 4
L. v. Beethoven
Piano Sonata No. 1 in f minor, Op. 2/1
A. Scriabin
Piano Sonata No. 1 in f minor, Op. 6
Intermission
J. Brahms
Piano Sonata No. 3 in f minor, Op. 5
_______________